Enterprise 2.0 – More SAP, Less Plumtree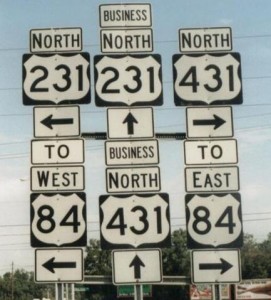 David Booth of Social Computing Magazine writes a great collective post about the Top 5 challenges facing Enterprise 2.0 in 2009. Some great quotes from super smart E 2.0 leaders such as Eugene Lee, Vassil Mladjov, Carlos Diaz, John Bruce, Rob Howard, Dave Hersh and Aaron Fulkerson. Three of the five challenges for Enterprise 2.0 in 2009 that made the cut were: "Anything 2.0", "Competition and the Risk of Commoditization" and Accountability. In particular, Eugene Lee of SocialText articulated the risk of adding the label of 2.0 really well:
"If, as an industry, we're not able to explain what the business value proposition is for the category, that creates a lot more work; well frankly, it creates a lot more opportunity for each independent vendor to distinguish themselves among that crowd by doing a better job of demonstrating the value, but it sort of drags down the whole category."
That's certainly an important vector but I think its important to skin this another way as well:
To defend against commoditization, Enterprise 2.0 is better off being a set of principles, as opposed to a category. A deeper discipline and focus is required around how to fix specific functional processes such as sales, marketing and HR by the use of Enterprise 2.0 optimize business process software.
Today most of the messaging is often limited to discussion and collateral that illustrate how a generalized piece of 2.0 software was used to fix specific problems. I couldn't help but remember sitting in a vendor presentation in 1999 during a sourcing engagement for a Fortune 500 hi tech firm. 26 Enterprise Portal vendors were in play.  Each of them had generalized intranet products and each one tried very hard to show how their intranet product would make a great sales extranet. Unfortunately everyone tried to retro fit a productivity value proposition to the most important question: "How will this help my attention-deficit, time-is-money sales rep to close more business." So frustrating for the VP of Sales sitting in the room.
Fast forward to 2005. All but 1 of the 26 we looked at had their technology subsumed by larger CMS players that were looking for a pretty UI to their publishing software. Plumtree, arguably the most successful portal vendor, was sold to BEA for$200 MM in cash. Knowledge Management software upstarts shared a similar fate.
One the other hand the likes of SAP, Peoplesoft and other Enterprise Resource Planning (ERP) vendors automated specific processes in the enterprise. They unified individual tasks across a process, rolled them up for management to get a birds eye view of the organization, and collaborated with a massive channel ecosystem that promoted their products. End result: In a down market, SAP is worth $41B and PeopleSoft sold to Oracle for $10B a few years ago. ERP came before Portal Solutions and is still here.
The needs of the organization today are so different from when SAP and PeopleSoft got started but so is the opportunity. ERP systems built process centric software with clearly delineated lines.  Salesforce redefined how ERP should be done and creating an ecosystem for 3rd party vendors that helped improved the business of selling.
Today we want to break communication silos across functional groups to do amazing things like draw ideas from deep down in the supply chain or provide everyone in the organization with a lens into what customers are saying and to converse with them. Beyond intranets or Facebooks for the enterprise, the answer is not generalized software but process centric software that first makes the business of sales, marketing or HR efficient but amplifies the efficiency by allowing views discussions, sharing and action with relevant colleagues, partners, prospects and customers.  That's what the new SAPs will look like.
In a highly engaged discussion, Peter Kim says its time to transform. Adding:
"Social technologies should change the world of work – applied to not just to marketing and IT, but also HR, finance, legal, and every other functional area.  And potentially change the functions that exist at all.

The end game should be an entirely social business.  Not just point solutions to improve existing processes or programs – new ways of connecting and collaborating.  Business models will change.  Customer-centricity becomes a moot concept, as "us" and "them" no longer exist."
Its an excellent point. Enterprise 2.0 concepts have the ability to change what we come to know as the process of selling, marketing, managing people and the like. To do that we need to start at the foundation of each of these core activities. Not retro fit one size fits all social concepts to meet the needs of these tasks.
So, Enterprise 2.0 vendors, pick wisely. Do you want to be a Plumtree or do you want to be SAP. There's place for both but the opportunity, appetite and outcome will be very different.
Subscribe to this Blog via Email
---
Tags:
Posted On: January 27, 2009
Posted In:
SVP, Enterprise Social and Collaborative Software, SAP
Post Details