Why Process Barfs on Social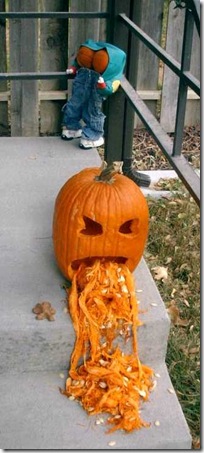 ZDNet Blogger and eternal pragmatist, Dennis Howlett is at it again. As a follow up to his original "Enterprise 2.0: What a Crock" post and an attempt by a panel at the Enterprise 2.0 conference to respond to his contention, he validates his original argument, saying:
What I find staggering is that despite the panel's general acknowledgment that 'it is early days' they have no clear answers for solving the problems that Enterprise 2.0 evokes. If this is the best that industry can put forward then forget it. There are far bigger problems to solve like correctly managing the workforce in times of economic crisis, smoothing out lumpy supply chains, beating down on data center costs or just getting ERP to deliver the benefits that were intended and which have consumed billions of IT spend dollars.
Given how the discussion on Enterprise 2.0 plays out on the blogosphere as well as at conferences, you really can't objectively argue with this statement. In fact, Ill go further: The 'Its the early days' argument just doesn't stand up. No different from the plethora of consumer services that we all use (Twitter et al), first impressions are lasting impressions in the enterprise setting as well. As participants, we make up our minds very early about the usefulness of a program, technology or service. And so if intent, incentive, context and usability are not hard coded into the effort from the get go, its never going to have the required street credibility, no matter how much time and money you throw at adoption.
And if you can't shake fact that Dennis often sports an ERP-colored lens, a fresh eye provided by Venturebeat reporter Anthony Ha also results in a similar conclusion.
The Colossal Enterprise 2.0 Short Sell
The problem is that, in the context of E2.0, there's little discussion around performance objectives where social computing constructs and technologies can move the needle on discrete but large scale business solutions. Equally bad is that there's little thought and discussion around the optimal solutions architecture and combination of process + social that can solve large scale problems that keeps the c-suite awake at night. Instead, the discussion is dominated by suites vs. platform debates, more technical gobbldygook (to an executive at least) about feature superiority, endless back-to-the-drawing-board definition debates, and post deployment adoption difficulties that in actuality might not have been so bad had the requisite execution planning been considered in the first place. I'm not pointing fingers, by the way. I also engage in some of these when prodded.
In actuality, Dennis' assessment is not entirely correct. It's just that the Enterprise 2.0 airwaves (and conferences) are subsumed by weak business benefit alignment exacerbated by tactical discussion around 'strategy' (NOT) that centers around suite implementation, why no one stuck around after launch, and how email sucks.  All that achieves is driving the promise of social computing constructs further and further down the food chain – to a place that few executives really care to hang out at. And the process performance practitioners and pundits have a field day with all of this.
The Beef is, In Fact, Here
My colleague Oliver Marks (who also takes on this issue) and I co-chaired the strategy and execution planning track (review by Ben Kepes | CloudAve) at the Enterprise 2.0 conference where we ran a 3 hour workshop on how to get executives to understand the business value of social computing in the context of performance goals that keep them up at night. Following that we ran sessions that addressed delivering tangible value in the context of known functions and processes in the enterprise: purpose driven collaboration, reducing customer support costs via social concepts and improving product innovation via social concepts. No tools, no features and frankly no adoption. Just performance acceleration via strategic process and performance alignment – topics that are central to the consulting work that Oliver and I are involved in and frankly those that need to dominate the discussion around Enterprise 2.0 (detailed below).
How would the skeptics respond if they heard GetSatisfaction CEO Wendy Lea explain how Nike centrally manages its offsite community discussions for a whopping $8,000/ year? Or Altimeter Group Partner, R Ray Wang's estimate that social computing concepts, when injected into process, actually reduces costs 2 to 4 X times over those very ERP-esq call center/CRM technology driven programs that Dennis and other skeptics are all too familiar with? Contrast that with the fact that traditional CRM systems on their own are often nothing more than glorified reporting systems that sales reps are mandated to use, in exchange for their commission check. Building on Rays assertion, now, with the strategic use of social computing concepts and technologies in context, these new approaches help nip customer support problems early and at a significantly reduced cost. As important, they inject qualified leads into traditional CRM systems finally giving them a real performance acceleration purpose, beyond bean counting by a Sales Operations Manager. That's process + social, exponentially improving performance.
Want more? Take the case of how an extremely conservative organization such as Chevron  significant improved safety risk and improved performance:
Chevron used social computing (in this case to generate ideas) constructs and technologies to find new applications for patented processes created at one of its oil refineries. These processes, powered by ERP inventory management as well as other systems that manage chemical mixes, fume levels and repair management were limited to one process and one physical location. Idea management via social software enabled Chevron to find and select 6 out of 115 re-application candidates globally where existing patents were reused or extended as new patents, to also improve similar processes on aboard ships, offshore refineries, energy exploration efforts and other "dangerous monitoring environments". Federated risk management programs and more patents – thanks to the power of social computing that brought the right minds together to ideate and collaborate.
Second, reducing safety risks at residential and commercial communities that sit above oil pipelines is obviously critical to Chevron. They used social computing constructs  to get its IT department, ERP inventory management provider and GPS system vendor to generate ideas and to collaborate on a new approach to removing process breaks and paper based processes that impede timely community notification when pipelines break. Social computing was central to this effort to speed up communication to folks that lived close to pipelines and to reduce the time from problem notification to repair.
In all of these cases, data, and intelligence normally buried in closed process centric activity and systems were pushed into people centric social realms for improvement, only then to be put back into process systems in their newer highly optimized forms. If these are not clear examples of how process and so called enterprise 2.0 social concepts came to together to accelerate performance, I don't know what is. And I'm willing to bet that if the naysayers saw more of these examples, they would pontificate based on a different set of facts.
I suspect this is what SAP EVP, Zia Yusuf might be thinking when he tweeted
@dahowlett blog and wikis will not drive value alone, I think the trick here is to connect "crowd insight" directly into specific bizprocess
…and what ex-SAPer and author of Driven to Perform, Nenshad Bardolliwala credibly elaborates on in his architectural illustration of where social computing can co-exist traditional process based activity.
Whilst we are on the subject of SAP, think those ERP laden processes are all that?  Lets see how Tony Hsieh feels about not using community constructs during, say, the order to cash (and refund) process to provide the same insane level of customer service that Zappos offers during the pre sales process. Sure, you need to have compliance and governance covered, but social constructs injected strategically drastically improves the quality of output in a world where customer centricity is inevitability becoming front and center.
But truthfully, in the defense of the Process advocates, what else can they benchmark against? Certainly not the prevalent E2.0 discourse that's focused on unseating Knowledge Management, Email, Intranets and Portals to drive nebulous benefits such as productivity, time savings, and worse, the rudderless catch all – workplace transformation.  All in all, these older technologies and programs have shown little to no large scale performance acceleration and the C-Suite is acutely aware of that. If for nothing else, at least SAP helps to keep the SEC, Justice System, FDA and IRS off your back.
The Moment of Truth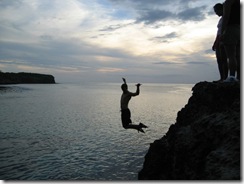 Don't get me wrong, there's a lot of real work required in the area of adoption that dominates the airwaves and I don't mean to discount these efforts of some very hard working folks. And even ERP, CRM etc have their own share of usage problems, giving birth to a sizable industry that just focuses just on ERP/CRM training to drive proper adoption. The difference is that intent and the business case for using these technologies are dead clear. Something that's just missing in the Enterprise 2.0 discussion and stated promise.
The moment of truth is about to hit this category over the next 12 months where executives are going to ask the hard questions about the applicability of these constructs and technologies to performance acceleration and to alignment with discrete business goals. Anything but a succinct answer that involves the right balance social + process and the estimated switching cost will result in E2.0 being tragically (and wrongly) regarded as yet another example of Micky Mouse technology that belongs on a server under someone desk, if at all.
The choice is clear.
Update: More from Dennis on ZDNet commenting on this and some other very good posts on this topic.
Subscribe to this Blog via Email
---
Posted On: November 8, 2009
Post Details