Friendfeed: Inspiration for Sales Intelligence in an Enterprise 2.0 world?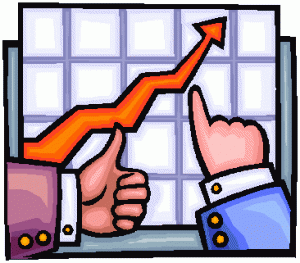 Lately I've been spending time with enterprise sales and marketing leaders discussing what elements in the Enterprise 2.0 bag of tricks are best positioned to serve the needs of a direct sales force. Given the unique characteristics of a typical sales rep (more on that below), common participatory models that epitomize social networks (i.e. the stuff that has to do with sharing) would run counter intuitive to how a sales rep operates. That said, there's plenty of good stuff bundled in the E2.0 moniker that absolutely can make a significant impact. I'm hoping to start a discussion of what those elements are with this post.
Having completed over two dozen sales related "voice of field/customer/management" engagements for
extranet and community platform execution, it's clear that sales reps within a given industry have very similar work patterns. I'm generalizing here but lets honestly call out some important characteristics of how a typical sales rep at a large organization rolls:
– Media watching is not a sport for sales reps. Feed them the good stuff & they'll consume it.
– Data/Intelligence extraction over collaboration. "Give to Get" doesn't fly with most sales reps.
– Good reps know exactly which 8.75 data types help them bust quotas. No more, no less.
– In spite of the above, don't expect them to dig for it. They'd rather use the time to cold call a lead.
– Sales often ignore a lot of what marketing might offer or recommend.
– They don't personalize portals & intranets.
– They rather search than browse; they want answers, not search results. (ok, who doesn't!)
– CRM apps often morph into reporting mechanisms that sales reps are mandated to use.
– Pre-sales engineers (in the case of High Tech) often do most of labor intensive tasks in the sales cycle (assembling proposal components, finding SMEs and references, etc).
With that in mind, what kind of social architectures can truly help a sales team find and close more business? A possible answer: a seriously dummed down version of FriendFeed.
Image via CrunchBase
For those of you that are not familiar with Friendfeed, it's an information discovery platform that aggregates a user's activity across social media services such as Twitter, LinkedIn, Yelp and Delicious, amongst others. Dubbed a "lifestreaming" utility, you can subscribe to a persons updates, search across people profiles for topics or subscribe to "rooms" (in other words persistent search around topics) that aggregate conversations and links on a given subject. Whilst you have access to topic and people based content fire hoses you also have good control over what you see and what you don't. Here's my Friendfeed stream for instance and here's the Enterprise 2.0 "room". See Hutch Carpenters post and discussion for more on this.
Friendfeeds' overwhelming user experience, litany of features and interaction design would never work for a sales team. However at its core I think Friendfeed serves as good inspiration to executing a sales focused enterprise 2.0 program. With Friendfeed:
– You don't *have* to contribute to get value.
– You can follow topics or people and continue to filter down.
– You can generate pointed discussions around broader topics or posts.
– Important topics bubble to the top providing a birds eye view into the best of the best.
– Pose questions on Friendfeed and optionally rope in your extended network on Twitter.
– Notifications of important content and events, via RSS or Instant Messenger.
Here's the beginnings of a framework to identify what works for a sales organization at large organizations:
An information management architecture that can surface the good stuff as well as support a 90% consumption / 10% contribution model.
Traditional collaborative systems and social networks are built to enable…well, collaboration and being social. As a sales rep what I need is aggregation around news and information (person, customer, prospect, industry news) relevant to my customers that show up in SalesForce or HighRise. User and topical tags help me drill deeper and find authorities or stories on topics that can help me engage a new lead, up sell a customer, build a more compelling proposed solution, or deflect a customer satisfaction train wreck that's about to hit. The kicker is that I shouldn't need to browse too much or worse, contribute to be able to extract.
Augmenting or if necessary, even by-passing some of the traditional marketing qualification processes by providing a direct contextual lens into prospect and customer activity
New qualified opportunities are just as likely to show up on these social platforms as they are via traditional marketing programs such as events, email and webinars. Based on accounts I manage or territorial prospects, as stated by my CRM system, dynamically assemble a direct, real-time view into customer and lead activity. Examples are customer activity on support and developer forums, prospects commenting about specific products on blogs, or lead activity on LinkedIn, Techmeme and Satisfaction that might help me spark a conversation.
Federated, persistent search that folds social discovery into SFA/CRM processes and technologies, thereby enrichening the data available at each step of the sales cycle
For instance, say I'm in the proposal creation phase of the sales cycle: Let me look up preset searches and tags on specific content sources (e.g. specific wiki spaces where SMEs hang out, highly rated solution white papers, links to relevant online demos that everyone's raving about ) so I'm putting my best foot forward.
A push architecture so the critical intelligence can find the sales rep (not the other way around)
I'm not going to keep revisiting content sources (blogs, wikis, forums) to see if there's anything new that I might care about. Make it easy for me to filter and subscribe to specific events on blogs, support and community forums, wikis etc., (e.g. a new white paper emerges or my customer comments on a blog) via Email, RSS, SMS, IM. Let the information find me.
The ability to broadcast a question and receive an answer
Sales reps want answers. Search functionality provides results; people, however, provide answers. The ability to ask questions to groups of relevant people and quickly crowd source the best solution or identify experts that can credibly address a solution is imperative. This needs to be both open ended as well as around an existing topic (a bookmark, link, comment, video, etc.)
There's certainly other technologies or components to consider when trying to conceptualize how Sales can benefit from an Enterprise 2.0 enabled world. For instance, ESME is  designed to let globally disparate users easily huddle around tasks at hand and the recently announced lifestreaming capabilites from Yammer is trying to bring Friendfeed-like capabilites to the enterprise.
What other utilities have you come across that have applicable features to the business of selling?
Related articles by Zemanta
Subscribe to this Blog via Email
---
Posted On: February 25, 2009
Posted In:
Post Details