Thanks for stopping by.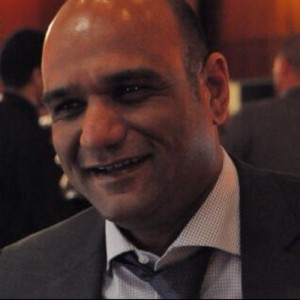 My name is Sameer Patel. Pretzel Logic covers my thoughts on organizational performance and the enterprise software business. And on occasion, a healthy rant or two about unrelated stuff that's on my mind. Content and opinion here, is mine alone.
I currently serve as GM/SVP of Products and Go-to-market at SAP Cloud / Successfactors. SAP Jam, SAP's flagship collaboration platform has grown to over 21 million subscribers, been named leader by IDC and has consistently performed at triple digit growth over the last 12 quarters. Here's why I joined.
I'm responsible for P&L and privileged to head up an incredible team that includes leading Product Management, Go to Market Strategy and Sales, Developer Platform and Partner Ecosystem, Technology Partnerships, Customer Adoption and Engineering. More, here.
Prior to SAP, I've had 15 years of leading enterprise technology teams in the consulting and systems integrator business focused on the designing and executing customer, employee and partner networks and associated applications. Customers have included Intel, Nike, CA, Oracle, Sun Microsystems, XO Communications, Symex, McKesson, Wrigley and others.
I have an undergrad from Babson College in Corporate Finance and Economics and a Masters from Boston University in Management Information Systems.
My digital bread crumbs: Twitter: sameerpatel | Linked In: Profile | Email: Sameer | Google Plus: Sameer | Keynote Presentations:  Slideshare.
Opinion:   I blog here at pretzellogic.org and I'm also privileged to be a member of the Enterprise Irregulars.
Industry: I've been honored to keynote over 50 industry and venture capital/private equity events including CeBIT, IBMConnect, The Social Business Forum, Milan, SIIA, WebCom Toronto, KMWorld,  The Future of Talent, Defrag, GigaOm Net:Work, GigaOm Mobile Enterprise Summit, amongst others. More here.
Elsewhere in the press: More, here.

I was a nationally ranked Squash Player and still love the game.
I live in Palo Alto, California.
Photo Credit: Martin Gillet