Thanks for stopping by.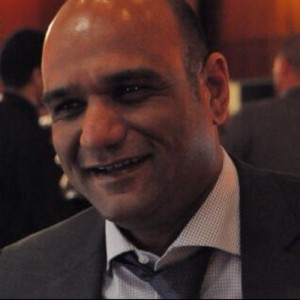 My name is Sameer Patel. Pretzel Logic covers my thoughts on organizational performance and the enterprise software business.  And on occasion, a healthy rant or two about unrelated stuff that's on my mind. Content here is mine and not the opinion of SAP.
Contact Information:
Twitter: sameerpatel | Linked In: Profile | Skype: sameerapatel | Email: Sameer | Tumblr: My Food Blog | Google Plus: Sameer
Here's a little about me
Work: I'm currently SVP in SAPs Cloud Business, responsible for SAP's Enterprise Social and Collaborative Software Products and Go to Market.  Here's why I joined.
I have 15 years of enterprise software leadership experience working with some of the largest organizations in the world on business execution via collaboration and application technology. Customers have included Intel, Nike, CA, Oracle, Sun Microsystems, XO Communications, Symex, McKesson, Wrigley, others.
Opinion:  I have one. I blog here at pretzellogic.org and I'm also privileged to be a member of the Enterprise Irregulars.
Education: I received my Bachelors in Corporate Finance, Securities and Economics from Babson College in Wellesley, MA and a Masters degree in Management Information Systems (MIS) from Boston University's School of Management(Masters thesis in Knowledge Management), in Boston MA and a certified Associate in Risk Management Designation (ARM) by the AICPCU.
Industry: I've keynoted events such as CeBIT, The Enterprise 2.0 Conference, The Social Business Forum, Milan, SIIA, WebCom Toronto, KMWorld,  The Future of Talent, Defrag, GigaOm Net:Work, GigaOm Mobile Enterprise Summit, amongst others. More here.
Press: More here.
I entered the working world before college in the foreign exchange business, working for a financial services firm in their offices in Hong Kong, Singapore, London, Mumbai, Dubai and Sydney. Back in the day, I competed at the national and state level in Squash and Swimming and I'm still an absolute fanatic about both sports. These days I spend some of my free time perfecting the culinary craft.
I live in Palo Alto, California with my wonderful wife and two children.
Photo Credit: Martin Gillet