Digitizing vs Digitally Transforming. #CeBIT14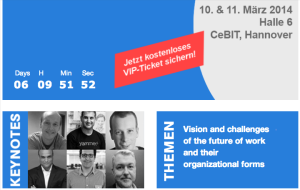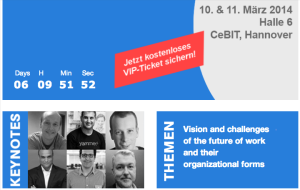 CeBIT 2014 was an incredible event last week. My second time speaking, my keynote this year was in the social business arena hosted by Kongress Media and covered a topic that I've been thinking a lot about lately as we move past transactions business and well past social business, both from a customer and a product / market strategy point of view. And that's what digital transformation really entails.
The crux of my assertion is that for the last 40+ years we have been busy digitizing – an important first step. But it would be a stretch to day that we have digitally transformed, save for a few pockets. I wrote in another post:
I contend that what we've seen over the last 40 years is digitizing our analog world. The digitizing has been mostly ad hoc, unconnected and silo'd. A dramatic way of putting it would be to say that we mostly copied and pasted the analog world into our code editors to make humans more scalable. But transformation as a result of this has been spotty, at best.

Digital Transformation is going to take a lot more. To transform we need to find repeatable patters of excellence in how we work and engage. We tried a haphazard way with social under many monikers- social business, social enterprise, Facebook for the enterprise, by throwing a lot at the wall in the hopes that something would stick. Not much did.

At the very least, Digital Transformation will expect that we are able to contextually expose repeatable patterns that:

1. Embrace a true working model that's powered by real time access to business insights.

2. To the network of experts that dynamically assemble around the problem at hand.

3. The "un-silofication" of todays fragmented work experience that expects me to hop from system to system to get my work done.

4. And the flexibility to have people and data access conform to how I work. It's a topic I've spent a lot of time.
I had a lot of fun with this and the discussion with the audience and on the social web was just tremendous. And I love European events –  the audience here is incredibly practical and pushes you to form extremely tangible arguments when introducing new concepts.
As I said, this isn't about all the answers. As seen in this post by Esteban Kolsky, we're off to a good start with asking questions and framing the problem. I feel like this was the single most critical choke point for social business. We rushed to the table with answers and solutions without taking the time to ask questions and debate them. This is what we need to do much more of.
Here is the presentation from my CeBIT keynote:

Subscribe to this Blog via Email
---
Tags:
Posted On: March 16, 2014
SVP, Enterprise Social and Collaborative Software, SAP
Post Details